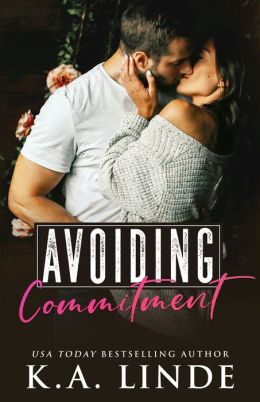 Series: Avoiding #1
Publisher: Self Published
Published: July 29, 2012
Pages: 370, Kindle Edition
Edition Reviewed: ebook
Source: Bought
Summary:
Jack and Lexi never had a typical relationship. After 2 years without speaking, she receives a phone call that changes everything. He unexpectedly asks her to convince the new girl, Bekah, that he's ready to commit. Jack is calling now after everything they had been through because there is another woman. She can't believe it. Follow Lexi in this heart wrenching drama as she relives her past relationship, or lack thereof, with Jack, and not just in her own mind, but to his fiance-to-be. Throw in Bekah's hot brother who always seems to be in the right place at the right time, a past with more secrets to unravel than you can even imagine, and you get a recipe for disaster. Find out what happens to Lexi as she travels to Atlanta to get the closure she so desperately desires from Jack, and how the bumps of life seem to keep getting in the way.

Review *always spoiler free unless noted*:
My mind is a little fuzzy on this one so forgive me in advance in this is a short review and not greatly accurate to the story details. I remember I was very much invested in the story. Lexi's addiction to her ex-but-not-ex was a trainwreck. I, as the reader, simply just did not get why she couldn't not give into him. And she didn't either. I loved that. She tried to be strong and gave in every time. She knew she shouldn't and didn't really want to let Jack have that power over her. Lexi comes off as the typical girl who lets the guy run all over her, but she isn't. Throughout the story she is actually very strong, but the magnetic hold Jack has over her always reels her back in. Enter Ramsey, who genuinely likes Lexi despite her her tortured past with Jack. A lot of people like Ramsey. I don't. I don't have a reason, but I just didn't think he and Lexi meshed well together. Thankfully, Ramsey didn't dominate the book.
How about that ending? I think Lexi showed her strength best in the ending. It was very grown up of her.

-Victoria Victorious